About Our Adolescent Program
"My success in adulthood depends on my own self-confidence.
It depends on whether I know what I can do and what my skills and talents are. 
It depends on whether I know of the myriad ways I can use these skills.
The awareness of my own usefulness, the knowledge that I too can contribute to humanity and contribute to making us all better in this world, fills my heart with noble confidence and a sense of dignity.
My independence is the result of being able to try to live for myself without the help of adults."
Freely reworded from a quote by Maria Montessori, from the work From Childhood to Adulthood.
We opened the adolescent program, or the 2nd grade of primary school, in 2019, but we have dreamed of it since the foundation of Andílek.
The curriculum of the program helps our students to ask big questions, such as "Who am I?" And "What is my role in the world?". Students in the adolescent program not only study subjects such as biology, history, mathematics, music, geography, English and French, but also prepare for adulthood, practice critical thinking, explore ethics and morality, learn life in human society, seek their mission in the world and learn how to implement it in adulthood.
For the team of Montessori schools Andílek and Montessori Institute Prague, the opening of an adolescent program on the farm equals achievement of the finish line, and at the same time it is the beginning of a new journey. Students who are currently studying in our adolescent program are living proof that our work makes huge sense, and we are extremely happy to be able to provide them with the learning environment they need.
In the historical year 2021, the Montessori Institute Prague and the Montessori schools Andílek transfer their successful adolescent program to the Montessori farm Senešnice, to an outdoor and natural educational environment, where it will function as described by Dr. Montessori.
Both organizations are pleased and very humbled by being able to offer the first authentic Montessori farm near Prague.
Montessori farm Senešnice will be based on goat breeding and is located in a quiet and beautiful landscape of the Central Bohemian Region. Students will study, work and, in the future, live on the farm. In the first phase of implementation, students will always spend one full week a month on the land, and for the rest of the month another one or two days a week. The farm is accessible by public transport from Smíchovské nádraží.
On the farm, students will cook and share food, take care of animals and land, and enjoy social and study time. They will form a safe community where their physical, mental and emotional needs will be met.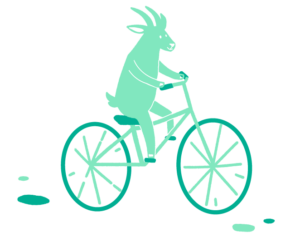 Montessori adolescent programs need not be restricted to a farm. In fact, Dr. Montessori understood this reality while developing her educational philosophy for the adolescent. She explained that modifications could be made, and many Montessorians since 1930 have built adolescent programs to meet their community's unique needs and environmental constraints. 
However, the original plan of the farm school is the most authentic approach to the adolescent program. Dr. Montessori believed that the outdoors, where teenagers could breathe fresh air, and the farm, where they could do physical work, was ideal for their developing bodies. 
Today, Montessori students working and studying on farms are developing new technologies, applying all that has been discovered since Dr. Montessori first proposed the Erdkinder. Even though modernization provides students with new ways to apply science, math, and more to their farm work, they continue to thrive in a community living on the land.