Our long-term dream came true with the Montessori farm Senesnice!
Welcome to a place where we will develop and educate, we, adolescent students of Montessori school Andílek.
Welcome to a healthy, beautiful, inspiring and stimulating environment not far from Prague.
Here we will learn how to live together and how to form a human society.
Welcome to a farm that provides a wealth of stimuli for our education, human and intellectual development.
Here we will be free and at the same time we will have our own responsibility.
Here we will rejoice and create.
We will get to know ourselves and we will take care of ourselves.
And we will also have a lot of fun here!
Welcome to our Montessori farm.
Our farm was made possible thanks to the collaboration of these two organizations: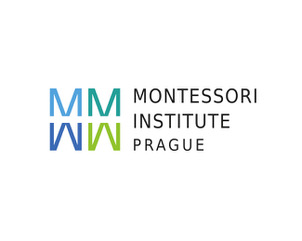 Montessori Institute Prague

...bought the farm for us. Montessori Institute Prague (MIP) is an internationally accredited teacher training center. MIP and Andílek were created together and from the very beginning they have supported each other in the realization of their visions. Without each other, these two organizations could not exist, so it is logical that even this huge step in the development of Andílek was taken by these two organizations together. We are incredibly happy! And we are looking forward to all the possibilities that the farm will open for us.
Montessori školy Andílek
is a model school that operates under the auspices of MIP. With its quality and internationally recognized practice, Andílek proves that Montessori really leads to the realization of the full potential of children. The students who are transitioning to the adolescent level of Andílek are energetic and positive young people, looking forward to further education and development and ready for the challenges that the world presents to them. The farm is another logical step in the development of our school and we are excited to be able to provide our students with such an environment.
"Life in the open air, in the sunshine, and a diet high in nutritional content coming from the produce of neighbouring fields improve the physical health, while the calm surroundings, the silence, the wonders of nature satisfy the need of the adolescent mind for reflection and meditation."
Dr. Maria Montessori, From Childhood to Adolescence